Boost your online visibility
and in-store foot traffic with BusinessLocator.
Locate all your stores on a beautiful map in just a few minutes!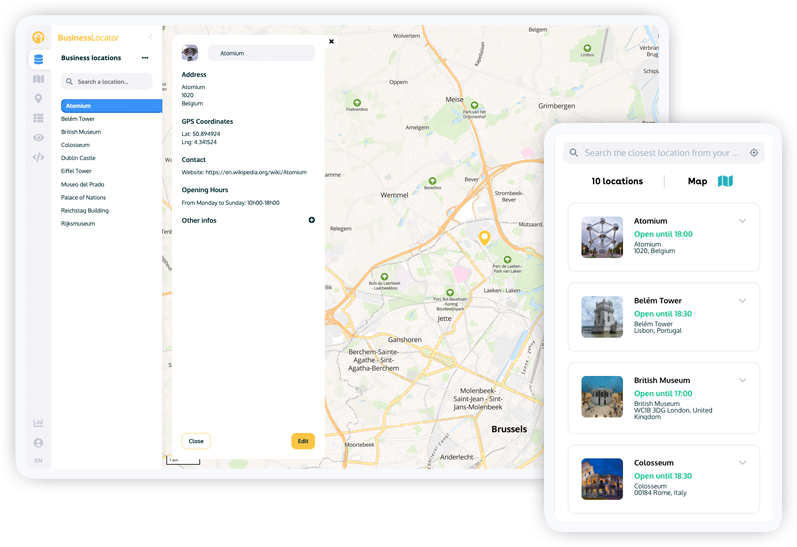 DISCOVER
What is BusinessLocator?
The first all-in one store locator solution on the market. Import your locations and build your store locator in a matter of minutes.
No Google Maps or Mapbox API key required.
BENEFITS
Why choose BusinessLocator
THEY USE OUR MAPS
What our customers say
"A solution that works very well."
"I do not need to worry about it. It just works."
"The quality is there, the price is there, there is no debate."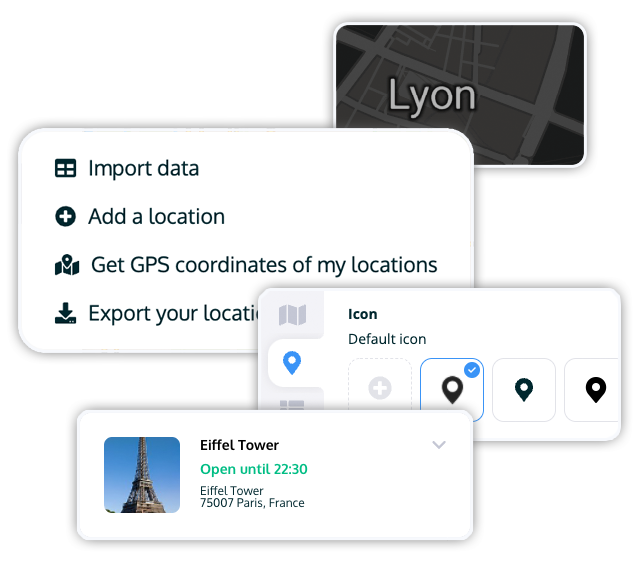 POWERFUL FEATURES
Build a store locator
in just a few minutes
With our cutting-edge UX and live preview editor, you can visualise and have your store locator up and running in a matter of minutes.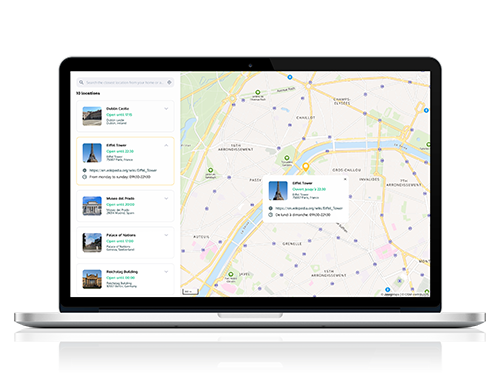 LIVE DEMO
Try before you buy
Check out this demo showcasing monuments across Europe and see how your users could interact with your future store locator.